Today's PowerPoint tutorial will show you how to add a picture to a PowerPoint 2007 Presentation.
Firstly select the slide that the picture will be inserted on. Once this is done
Go to the Insert Tab
Choose Picture
This will open a new window, which allows the user to select which image to add to the presentation. This can be done by either double clicking the image or clicking the image once and choosing insert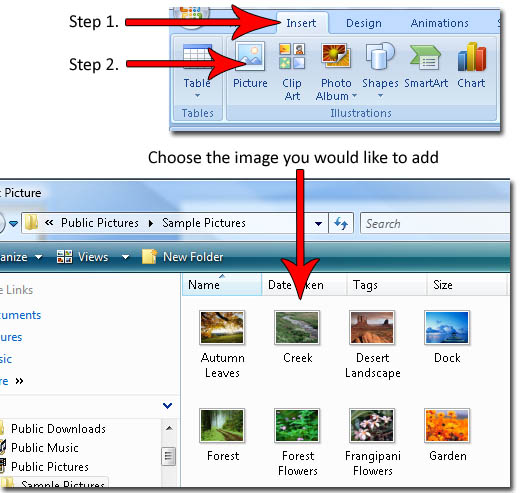 Take note that if the image is too large, PowerPoint will resize the image to fit the slide.
Here an example of an inserted image.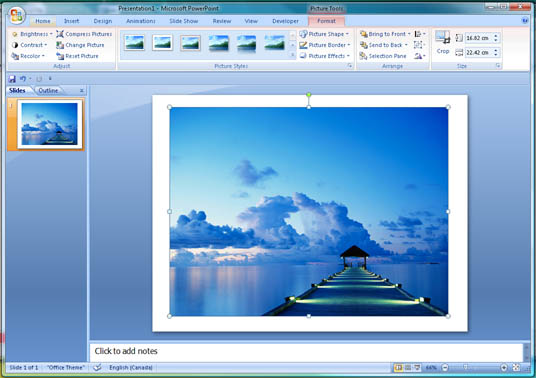 All done!
If you enjoyed this post, please consider to leave a comment or subscribe to the feed and get future articles delivered to your feed reader.